Controls Upgrades
Power up the controls on your high-power rectifier.
Sleek, convenient, and efficient—by upgrading your rectifier control panel, your outdated controls will be replaced with the newest technology. This upgrade can extend the life of older rectifiers to prevent future costly down time at a fraction of the cost of replacing an entire rectifier, as well as adding benefits that reduce operating costs and enable more freedom for you and your operation.
We replace and modernize controls for high-power rectifiers made by Dynapower and Rapid Power Technologies and all other rectifier manufacturers, including PEC, GE, InverPower, ABB, Siemens, Satcon, Robicon, Westinghouse, and Neeltran.
Benefits of a Rectifier Control Upgrade
New rectifier control panels replace old analog controls with an intuitive digital interface that adds many benefits to your current work processes—not to mention they save precious time and money.
Improve and optimize your rectifier's performance and uptime
Reduce maintenance and repair costs
Guarantee the availability of spare parts and service
Monitor your controls from anywhere, anytime
Safe, Fast, and Easy Installation
Safety First
Prior to any control upgrade, the Dynapower engineering team will complete an analysis of your current high-power rectifier system to ensure that we can safely complete the work and ensure the health of your system.
We complete safety checks of:
The operation of the entire system
Transformer/Thyristor health
Cooling system health
Minimize Downtime
Our installation process keeps downtime to a minimum. We design, build, and test the controls upgrade and all of its components in our facility in order to prevent spending more time in yours. We'll work closely with you to coordinate installation and provide on-site training to get you powered up in no time.
---
Project Overview
Controls Upgrade: Rectifier Upgrades Increased Efficiency & Simplified Maintenance
Learn how a Dynapower Controls Upgrade project helped a large open pit copper mine with 20 SCR Rectifiers from multiple manufacturers. Besides restoring existing rectifiers to high-level performance, the quick turnaround of the project ensured that there was little to no downtime and that operations weren't impacted…all for less than the cost of replacing one rectifier!
---
Check out our video for more about controls upgrades.
---
Controls Upgrades Before & After
Before
After
Before
After
Before
After
Before
After
---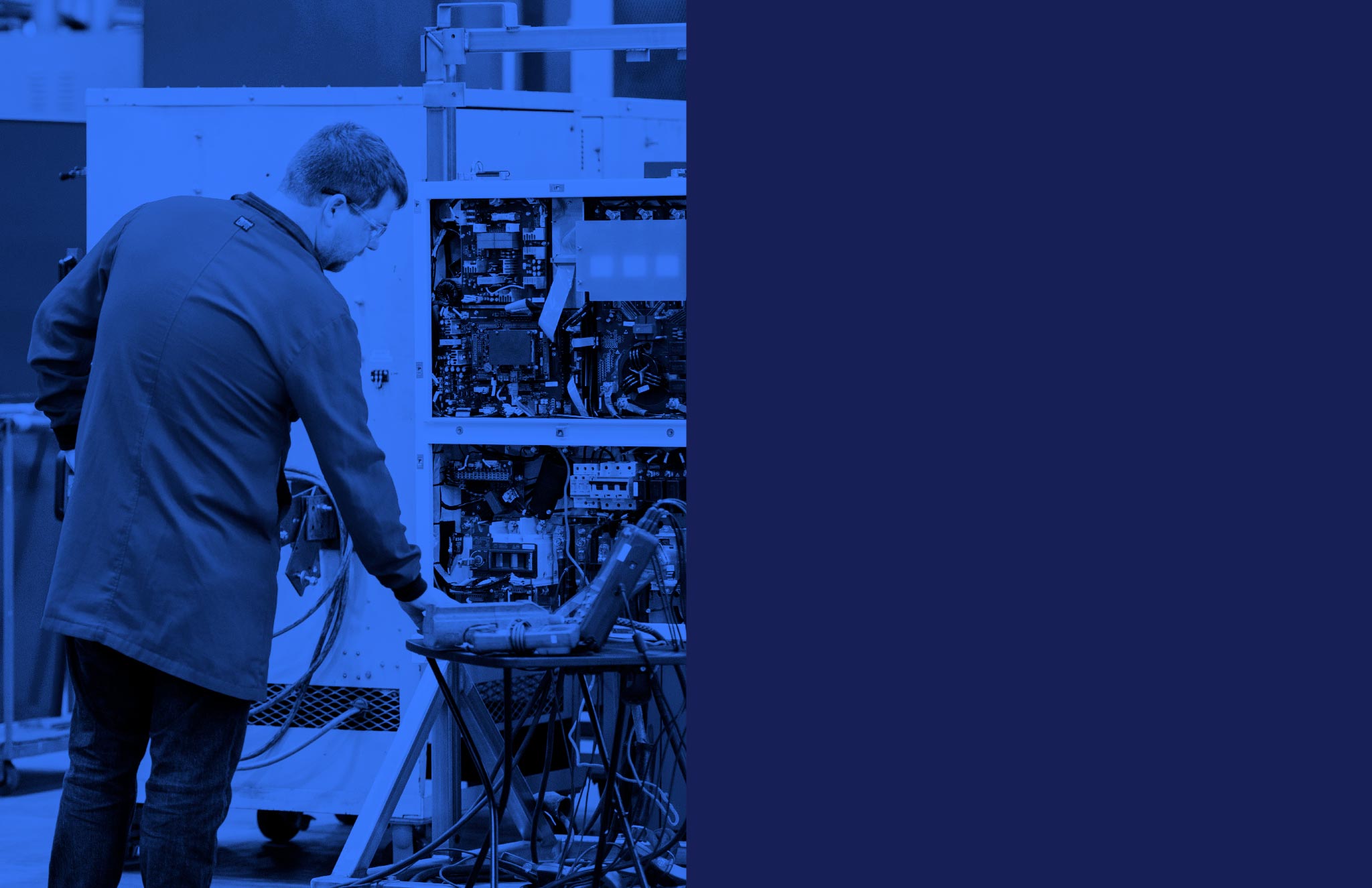 Discover what Dynapower can do for you. Call us at (802) 860-7200 or fill out our form to schedule an appointment with us today.