Our Company
We're Dynapower, a leading energy storage and power conversion manufacturer located in Vermont, USA.
At the forefront of energy innovation, we're powered by the pursuit of a better planet.
We're a trusted leader in all types of power conversion and energy storage. Our products energize and strengthen vital industries such as hydrogen, e-mobility, energy storage, mining, metal finishing and defense, all while helping to shape a shared vision of a clean energy future.
With headquarters and a 150,000 square foot vertically integrated facility in Vermont, USA, we design, manufacture, and test a wide range of power conversion solutions while providing an array of aftermarket services focused on continuous reliability and efficiency.
Since 1963, our passion for meeting the toughest power conversion needs has grown alongside our ever-expanding global footprint. We collaborate with our partners and clients to fiercely greet every energy challenge, shift the way our world uses power, and advance the greater good of our planet. From government agencies and the military to research institutions and businesses of all sizes, we push the boundaries of science and innovation to get the job done.
We invite you to learn more about Dynapower. Let's roll up our sleeves and power ahead boldly.
Meet the people — and processes — behind the power
Expertise in power conversion solutions
Learn more about Dynapower products and aftermarket support.
Technologies
We design and build products to meet the world's most challenging power conversion demands.
Service & Support
We offer an array of aftermarket services to ensure the reliability, safety and longevity of our products.
Our Global Installed Base
Companies, government agencies, and institutions in more than 60 countries across the globe rely on the unmatched performance of Dynapower products.
Green circles indicate Dynapower product installations, with larger circles indicating larger numbers of installations. (Map is approximated and not intended to be mathematically accurate.)
Powered by our values
We're harnessing the power of our shared passion for a better world. Our values are the key to how we connect power to purpose.
ResponsibILITY:
What we do impacts the world around us. We're accountable for every decision we make.
HumILITY:
We're part of something bigger than ourselves. Let's act accordingly.
AmbitioN:
We're powered by purpose, always thinking and acting boldly.
CollaboratiON:
Every partnership, internally and externally, is a chance to unlock untapped potential.
CuriosITY:
When we ask meaningful questions, breakthroughs follow.
ReliabILITY:
We can be trusted to deliver on the promises we make and the services we provide.
Our focus on sustainability
Since 2007, Dynapower has steadily increased our presence in the clean energy field through the ongoing development and manufacturing of power conversion products that accelerate the world's transition to renewable energy. We've joined thousands of other companies around the world to take on the challenge of developing a sustainable business model that supports the planet and future generations, including committing to achieving net zero across our operations by 2035 or sooner.
Our 2035 net zero commitment is an incredible endeavor that will only be realized if everyone is behind it. We've achieved much already, but there is more work to be done. To keep us focused and hold ourselves accountable, we've joined the Green Business Bureau to track our progress. You can stay up-to-date with our commitment through this GBB dashboard that closely monitors all of our progress, efforts, and beliefs.
A proud tradition in Vermont, USA.
Originally founded in Detroit, Michigan, Dynapower moved to Vermont in 1989 for its high quality of life. This move marked the start of a focus on what matters most, prompting us to target our efforts on the world's pressing energy challenges.
Our History
1963

1990

2002

2003

2007

2014

2015

2017

2018

2022
The first industrial-grade chopper rectifier is deployed in a mission-critical mining application. Benefits of high power chopper systems can now be realized in large-scale industry, not only laboratory environments—enabling the benefits of high power chopper systems to be realized in practical applications.
Find your next career opportunity at Dynapower.
Looking to make a career move? Check out our latest job openings — and discover the benefits of working for a company that truly empowers its employees.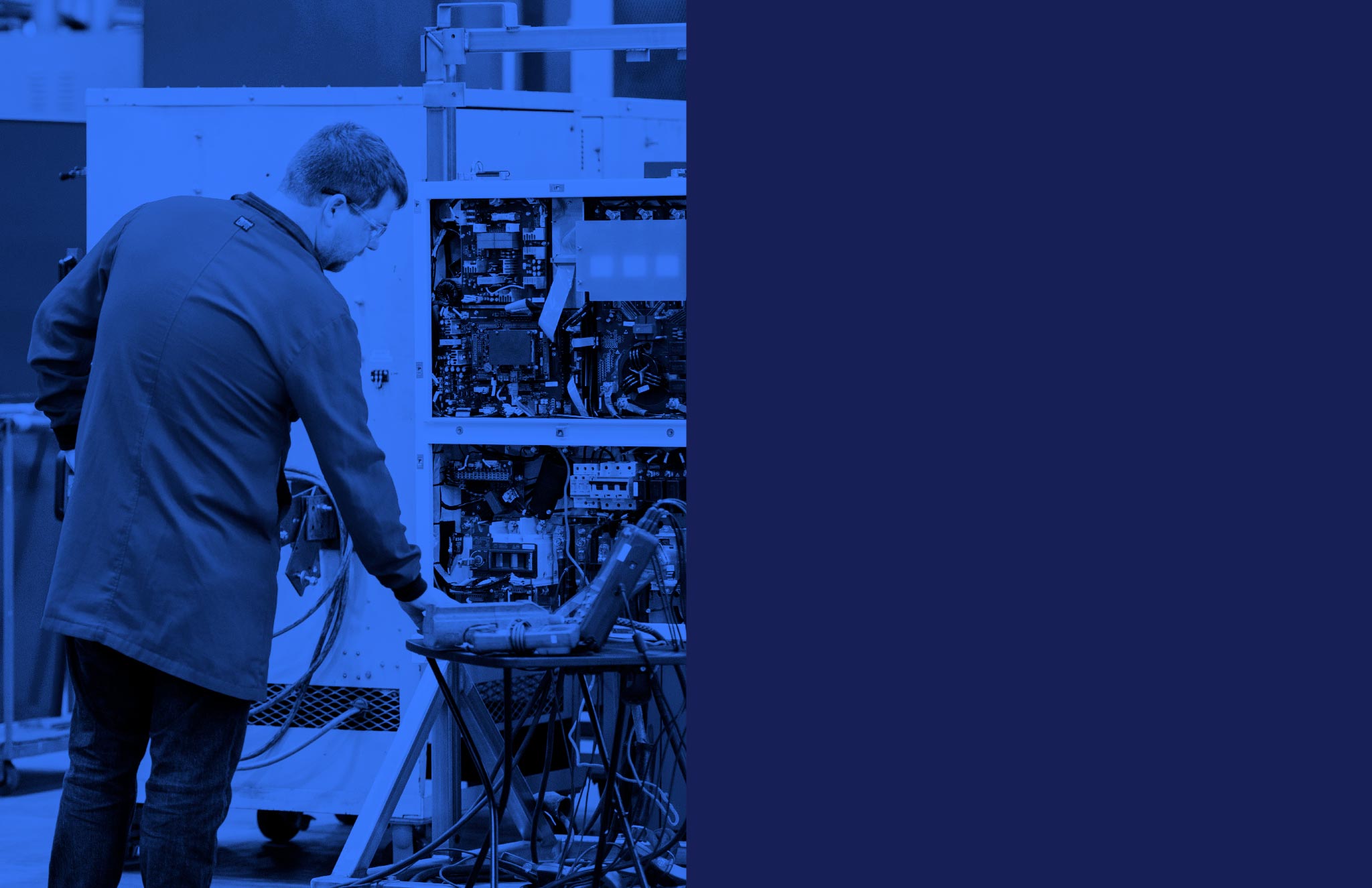 Discover what Dynapower can do for you. Call us at (802) 860-7200 or fill out our form to schedule an appointment with us today.