Solar Plus Storage
Energy storage systems that maximize PV production and profits
The right battery system enables a renewable energy project to extend production hours and capture additional revenues. With over 60 years' experience in power conversion design and manufacturing, we offer AC and DC coupled energy storage systems — including the first-to-market DC-to-DC converter.
Adding energy storage to a new or existing utility scale PV installation allows operators to make solar energy generation a dispatchable, revenue-generating asset. With a well-designed storage system in place, solar energy can be fed into the grid when its value is highest, and the battery system is recharged with excess output when the PV inverter hits its peak rating.
You can rely on Dynapower as your trusted advisor for building out the optimal battery storage solution for your renewable energy project. Our AC coupled storage systems are ideal for adding storage to new or existing PV plants to enable the capture, storage, and load management of PV energy as well as enabling dynamic grid support.
Our DC coupled power system offers heightened efficiency, reduced cost of installation, and increased harvesting of PV generation. Adding energy storage through a DC-to-DC converter allows for the capture of clipped energy that exceeds the PV inverter ratings as well as energy generated in the morning and evening, when voltage on the array is below the PV inverter's "wake-up" threshold.
---
Related Products
---
AC Coupled application
The diagram below shows a simple single-line diagram of an AC coupled solar plus storage configuration.
---
DC Coupled application
The diagram below shows a simple single-line diagram of an DC coupled solar plus storage configuration.
Capturing value along with sunlight
With the ability to regulate when and how much solar energy is fed into the grid, Dynapower's AC and DC coupled energy storage solutions are at the forefront of generating power—and revenue—from solar energy.
Downloads & Links
DC-Coupling leads to higher round trip efficiencies and lower cost of integration with existing PV arrays. Learn how to maximize production and profits for utility-scale installations with DC-Coupled energy storage.
Compare the benefits of AC- and DC-coupled solar plus storage and learn more about the use cases and revenue streams available with each approach.
Why Dynapower?
15
Years developing energy storage technologies
5
Continents with Dynapower energy storage systems deployed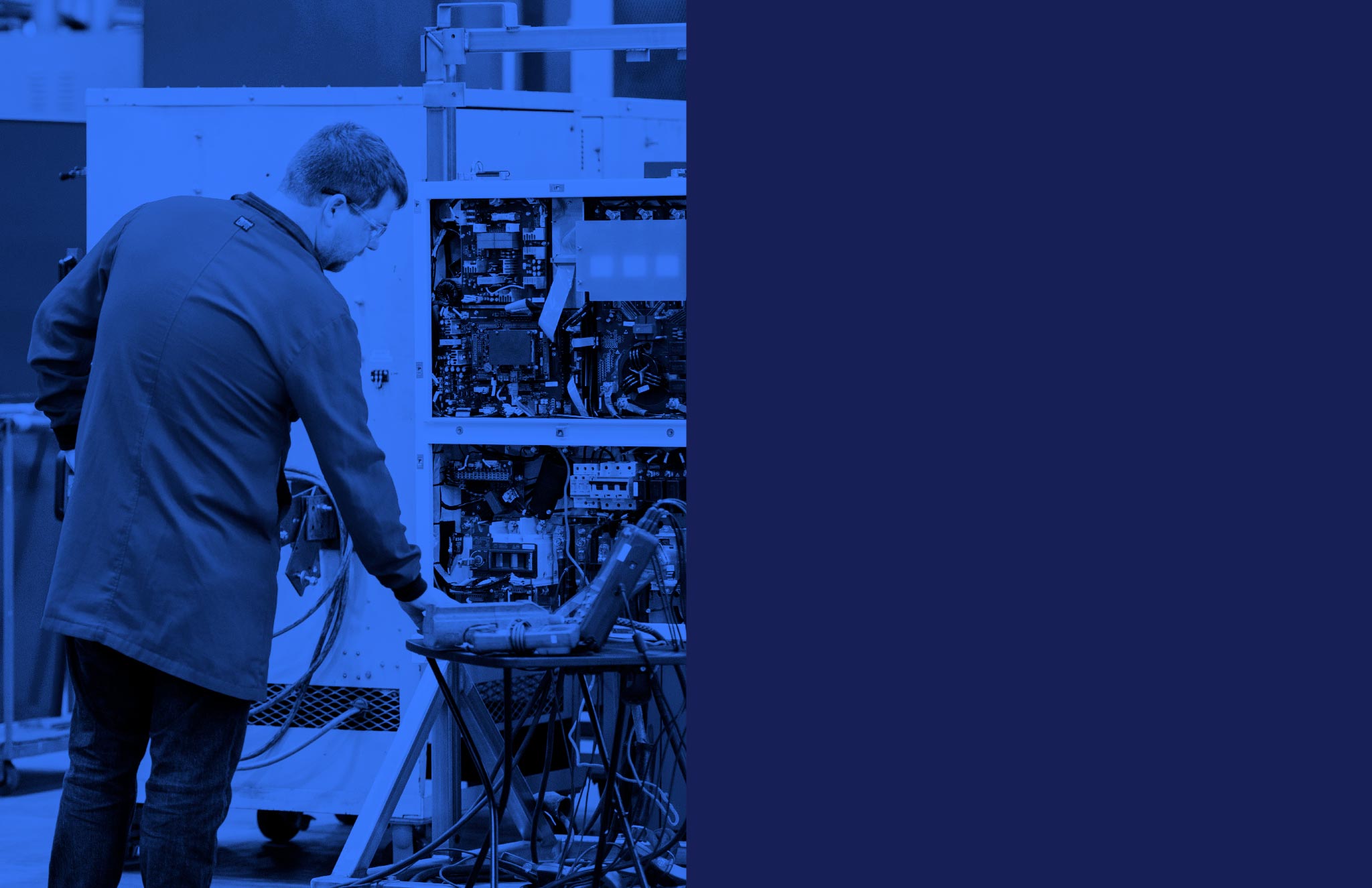 Discover what Dynapower can do for you. Call us at (802) 860-7200 or fill out our form to schedule an appointment with us today.