Hydrogen Fuel Cells
Customizing needs for the growing clean energy market
Driven by Dynapower's deep commitment to powering the planet with clean energy, we're applying our engineering and design expertise to grow technological advancements in the fuel cell space.
Powered by hydrogen, fuel cells can be used as Distributed Energy Resources (DER) to generate electricity, service microgrids, provide backup power, firm the grid with dispatchable power or provide demand management services to commercial-industrial facilities. Dynapower's efficient and cost-effective power electronics support these energy service demands, serving as the brains that control the process.
Designed to operate over a large DC voltage range (from 550-1500VDC), our inverters can support all manner of fuel cell array sizes. Additionally, our inverters are capable of power control and DC voltage control with active current and voltage curtailment to ensure fuel cell operation is in maintained within optimal operating points. Paralleling capabilities in both grid-tied and islanded modes of operation enable the right sizing of the power electronics system to the optimal size of the fuel cell array.
Due to our ability to design, build, and test products in-house, we're rapidly adapting to the needs of the global fuel cell market. As the world looks to drop fossil fuels in favor of clean energy solutions like hydrogen, Dynapower is at the forefront of the conversation.
---
Solutions for hydrogen fuel cell energy
Our CPS inverter platform is delivering power solutions for the growing hydrogen fuel cell energy market, for applications of all sizes.
By The Numbers
15
Years developing inverter technologies
5
Continents with Dynapower equipment deployed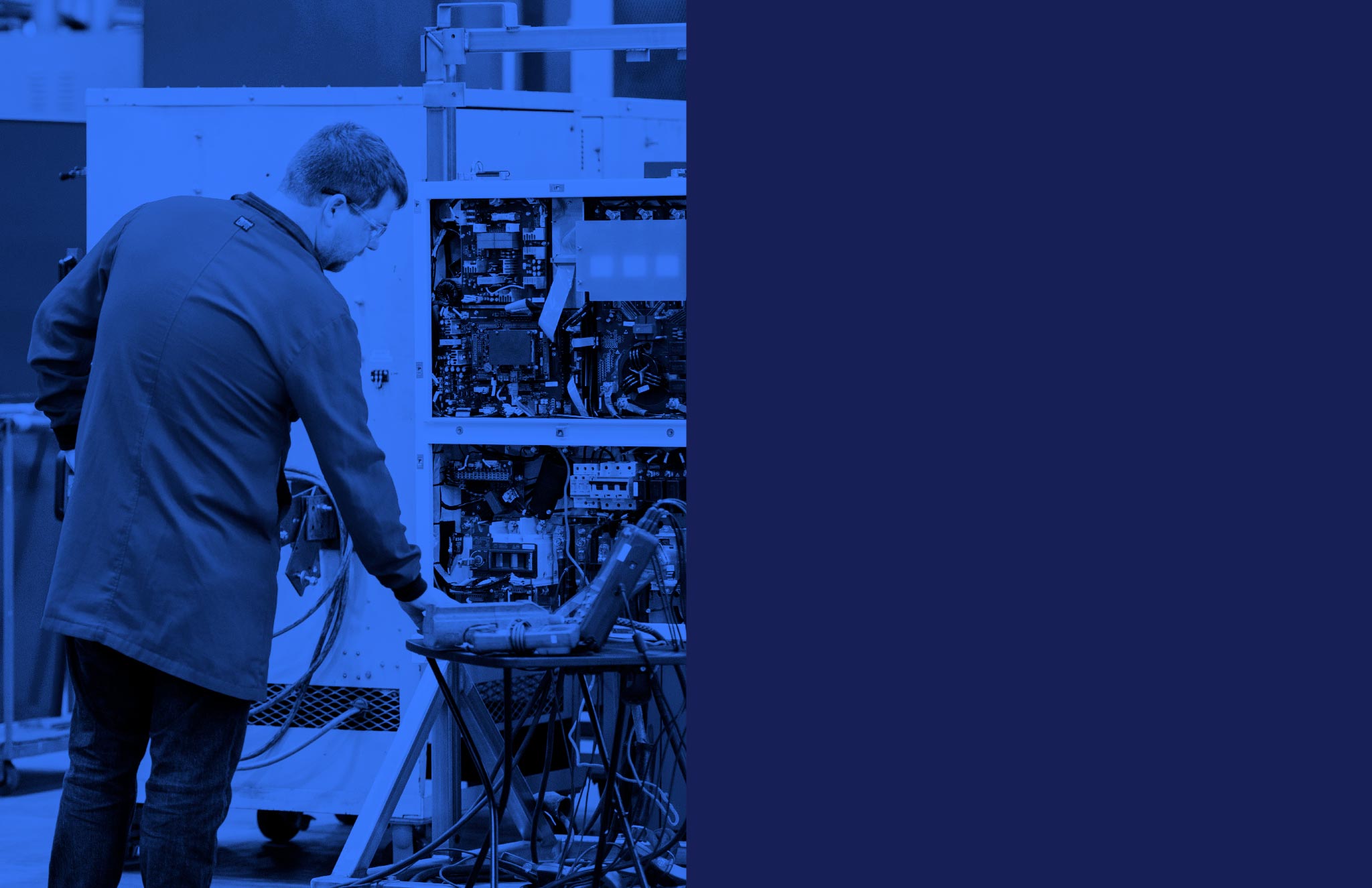 Discover what Dynapower can do for you. Call us at (802) 860-7200 or fill out our form to schedule an appointment with us today.